Open floorplans have become almost expected when purchasing a new home.
An open floorplan can refer to primary traditional spaces such as the living room and dining room joined together to form a much larger, grand space. This is done seamlessly but in a way that still distinctly defines each section as its own place.
Aesthetically, open floorplans create a smooth flow from room to room. This is something that homeowners love because of the extended space they are given in each room.
At Zen Living, we have listed down the four primary reasons we find that homeowners love open plan living.
#1 Entertaining is an effortless and enjoyable breeze
This layout has become increasingly popular over the years because it makes entertaining loved ones an enjoyable breeze. Imagine hosting a dinner event or having family over for the holidays in a free-flowing space. Without the walls in between each area, you are able to be in three different places at once. If entertainment is on your cards, you will love this!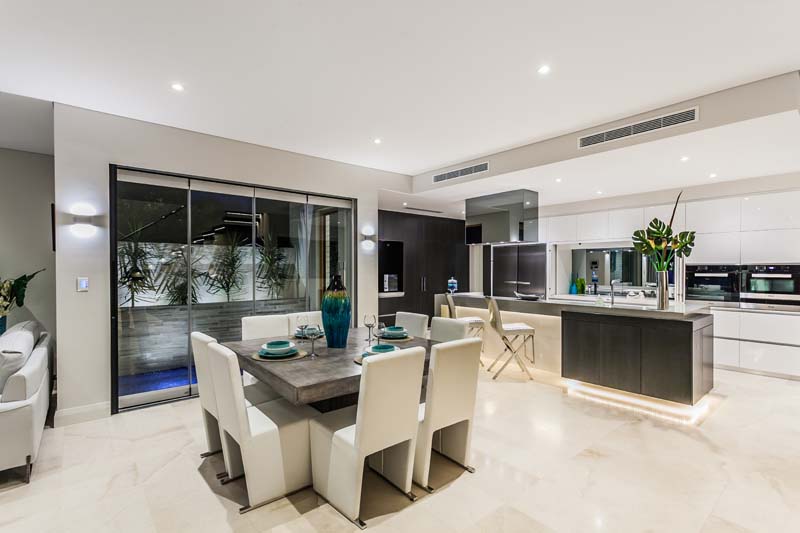 #2 Real estate value increases
This one goes without saying. The modern and contemporary layout of an open plan will increase your home's value when you are ready for re-sale. This is because this type of plan maximises space, which is appealing to many homebuyers. Also, open floorplans are synonymous to modern living and design, so investing in a home without an open floorplan will be more of a hindrance when you are ready to place your home on the market.
#3 Light is shared and flows throughout the home
With more open space and less barriers, natural light along with installed lighting flows more easily throughout the home. This in turn makes the rooms feel warmer. When deciding on the layout of your home, it's important to take into account how many windows you can place in a room. The more windows you can install in your home the better because of the abundance of natural light they'll bring. We are massive fans of natural light as it has proven to increase productivity, helps you sleep well and improves your overall mood.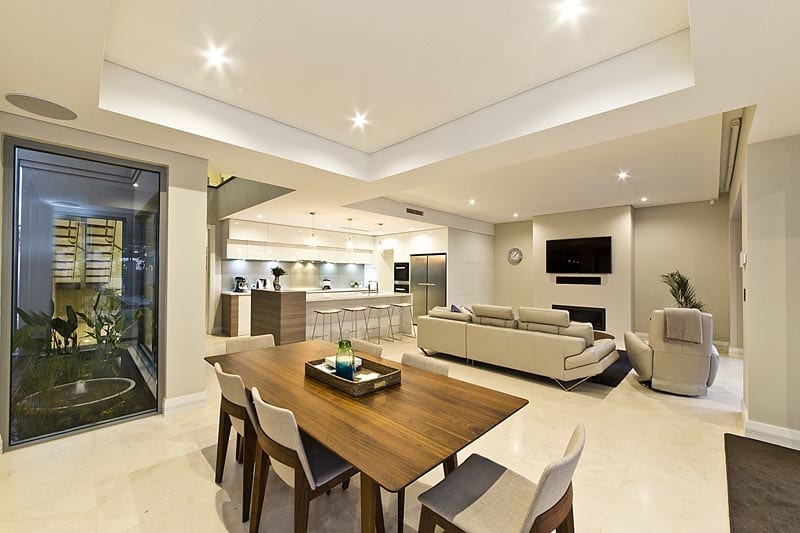 #4 The home feels bigger and more modern
To put it simply, open floorplans make your common areas feel larger. Barriers such as walls and doors section off parts of your home that can make you feel boxed in. By taking down the barriers, you'll open up the space and it will make your whole home feel larger. The effect of opening up common areas gives a feeling of being comfortable, roomy and spacious. Also, open plan living allows for a seamless transition from the indoor and outdoor spaces with multiple large windows and doors. This cohesively merges multiple areas of the home.
Are you ready to get your open plan home design underway? At Zen Living, we are your go-to builders who understand the need for custom building a home to suit your unique needs. Get in touch with us today, and in the meantime be sure to view our portfolio to get a better understanding of our work!